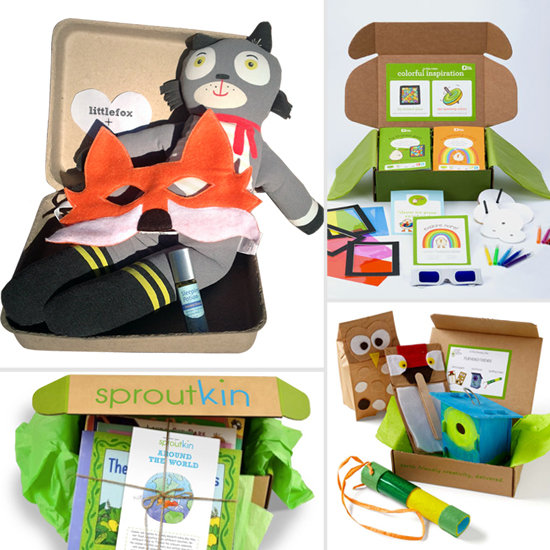 I won't speak for every parent out there, but I think many moms (especially of young children) have a love-hate relationship with Pinterest. I have hundreds of thousands of ideas for everything from a complete ensemble for a getaway to Fiji to how to tile a bathroom to recipes for a five course meal and extravagant table settings for that meal.
However, I spend the majority of my spare time with Pinterest searching, evaluating and repinning. Wherein lies the rub. I don't have time to do any of my pins! I'm too exhausted after a full day of work, taking care of my two year old (and husband for that matter), cooking, cleaning, tending to the miscellaneous items and searching all 400 of my pins to actually accomplish anything.
I came across this [...]
There is a moment in every parent's life where she witnesses her child displaying the behavior she's been so desperately trying to teach them, such as an act of kindness or patience or appreciation. All of these also happen to be the values Kiddie Academy teaches through our Character Education program. This "moment" is the foundation behind our official Kiddie Academy Facebook Photo Contest, called "The Moment I Knew…"
The contest, which begins on January 2 and ends on February 28, encourages our [...]
I'm not alone with this post. I'm one of many, millions. All saying the same thing. All feeling the same thing.
Thankfulness for our children. Appreciation for their silliness and smiles and sweet voices. Newfound patience for their tantrums and mistakes. Overwhelming, overflowing love for their very existence. And, now a paralazying fear that something could happen to them at any moment.
Bloggers, journalists and just about everyone are writing about "The Newtown Effect…" and how we're all hugging our children a bit tighter these days. I find myself overpowered by emotion for the Newtown parents and community; unable to stop the tears at work as I think of my own 2-year-old daughter.
I don't have words of wisdom or expert advice on talking to children about violence or world events, but I do know this event will live in my heart forever and, therefore, so should the gratefulness of all [...]
It's an election year and talk of politics is everywhere. Though this subject can often be a sensitive one, it shouldn't be off limits with your children. There are many positive ways to talk about an election or politics with your kids that may help reinfoce the importance of respect.
Check out our tips and ideas about teaching your children about this subject:
Confession time: I'm a pusher.  When the opportunity presents itself, I share my political views with my kids.  I am all for their independent thinking and building their own opinions and values of the world.  But something in me cannot just leave it up to chance.  What if Chelsea Clinton had grown up to be a Republican congresswoman?  What if one of the Bush twins were the newly elected chairwoman of the Democratic National Committee?  Call me a control freak. 
The good news is that when we have political banter at the dinner table, it doesn't get very heated because my husband and I are on the same page.  The kids are starting to take part in the discussion, at least for short bursts.  But last night at dinner, an important question was brought up by my 7-year old.  Why, he asked, did the president refer to his opponent as Mr. [...]
As a first time parent—side note, at what point I stop referring to myself as that I'm not clear, but I digress—I am constantly questioning, analyzing and evaluating my actions and my daughter's behavior in some attempt to demystify this thing called parenting.
Working for an educational childcare company is somewhat of an occupational hazard. Part of my job description is to look at parent-focused topics, which then leads me to question (a.k.a. obsess over) my own parenting skills, or lack thereof.
That questioning creates anxiety for me, which I think causes some stress for my daughter or at least impacts her. This creates a never-ending cycle of frustration, stress and meltdowns…for her and me. I'm constantly over-analyzing her tantrums, her attitude, her interactions with me, only to wonder if it's a result of something I'm doing wrong.
But what I've discovered is stress in children is a very real thing that needs [...]
It happens when we least expect it. You've got the TV on in the background while you play Legos with your seven year old and a program begins on the 9/11 Memorial, and he asks, "What's 9/11?" Your response? "Uhhh…well…it stands for September 11th… and umm, a few years before you were born…a long time ago…some evil people wanted to hurt the United States and, umm, kill a lot of innocent people…"
As parents we are genetically programmed to protect our children from harm, and we try to limit their exposure to negative situations. However, the reality is…we can't always prevent them from uncovering a sensitive topic that will require an explanation. In order to maintain our children's sense of security, we can filter the way these topics are presented, what is seen or answer questions with an age-appropriate response.
Claire Haas, vice president of education for Kiddie Academy, offers [...]
When my daughter started reading it was a sight to behold: you could see her eyes light up knowing that she now had the key to unlock every word put in front of her. They now have meaning, emotion and they can tell her anything she wants to know.  And anything she doesn't want to know too.
A few years have passed and, while it's still magic, it has its terrifying moments.  It's hard to shelter a mind that can decode words.  She is a voracious reader and has quickly surpassed her grade level which means more mature topics come up in books she is reading.  I've had to explain the ugly things in life like war, hunger and poverty. I can count on having a late night knock at my door because of nightmares from a story about a certain boy wizard. 
I know now that the only way to know [...]
As a single mom, I find myself bearing the majority of the child-rearing heavy-lifting. Occasionally (frequently), I find myself needing a little reminder that there are bigger and more important things in life than the minutiae of motherhood. In fact, I need this reminding so often that I've started a note on my iPhone. I thought I would share it, in the hopes that someone else (who is likely scrubbing milk out of the shag rug or cutting the crusts of the sandwiches once again) might benefit.
Children are our future: Yes, this is a song title. But it's a song title for a reason. Society depends on the propagation of the species, and someone will need to cut the crusts of the toast when I'm old enough to be toothless. I take care of my kids now in the hopes that they will return the favor one day.
The center of [...]
There are few things in life that are more universally loathed than moving. Moving is one of those shared human experiences, regardless of nationality, creed, or political affiliation that brings us all together, in a mutual distaste for utility companies, broken furniture, and cardboard boxes. So it is with much sighing that I find myself moving, yet again. It's interesting, if you think about it from a sociological perspective, that even though we know just dreadful moving is, that we continue to spend our weekends looking at houses.
 And that's how I found myself wearing disposable booties, tromping through crazily decorated living rooms, avoiding yapping dogs, and peering into strangers' closets, with the hopes of finding a new home for me and my children. As an HGTV addict, I'm quite familiar with the ins and outs of real [...]