I often catch myself thinking my husband's a better Mommy than I am. In today's society, it's the norm for both parents to be working, but my scenario involves a spouse who teaches – and therefore has the luxury of more time off with our kids.  I'm both grateful and jealous of this fact.  Who doesn't like the occasional "snow day" and summers off? It's a love-hate feeling that I wish would go away.
The truth of the matter is we don't give Dads enough props. According to the most recent Census, the number of stay-at-home fathers in the United States has more than doubled in the past 10 years. It may seem untraditional but it's working. I guess there's a silver lining to everything!
At the end of [...]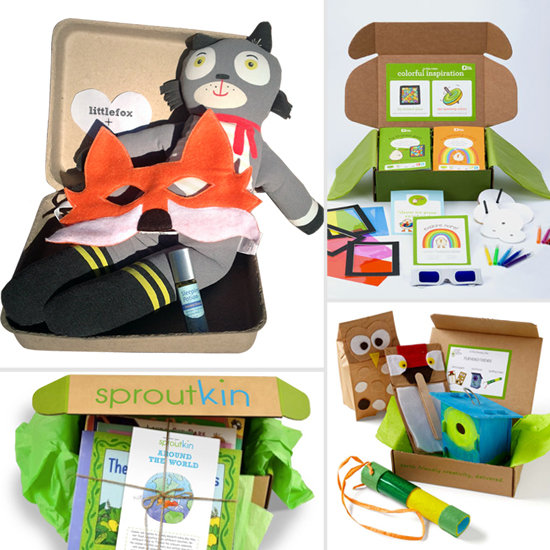 I won't speak for every parent out there, but I think many moms (especially of young children) have a love-hate relationship with Pinterest. I have hundreds of thousands of ideas for everything from a complete ensemble for a getaway to Fiji to how to tile a bathroom to recipes for a five course meal and extravagant table settings for that meal.
However, I spend the majority of my spare time with Pinterest searching, evaluating and repinning. Wherein lies the rub. I don't have time to do any of my pins! I'm too exhausted after a full day of work, taking care of my two year old (and husband for that matter), cooking, cleaning, tending to the miscellaneous items and searching all 400 of my pins to actually accomplish anything.
I came across this [...]
In going through some consumer research for my job in marketing, I recently read a new statistic that said moms check Facebook 4.7 every day—that is considerably more than any other demographic.  I was amazed at the frequency, I mean, who has less time than a mom?  How does she fit in the several minutes it takes to click, scroll, like, comment, like, swipe, and ignore?  Certainly I didn't have that kind of time. 
Until I started to pay attention.  That number was right on. Shockingly, this working mom of two makes time to check Facebook while coffee brews, during a commercial, at her desk in the office, as a passenger in a car, and before bed.  That adds up to 5 times in a day, and that may be an underestimate.  Facebook has [...]
Last week there was an emergency at day care and I had to pick up my daughter unexpectedly. With it being only 11:00 a.m. I still had a ton of work to do, and honestly, felt guilty about heading out so early in the day. Knowing I'd be taking a half day of vacation anyways, I brought her back to the office to finish a few things up before heading home.
My colleagues, whom I adore for this reason and many, had set up my office to be a mini playroom. It helps that I work for an educational child care company – our corporate office has lots of toys and games sent by our vendors. Dolls, bean bags, balls and markers were strategically positioned all over my office—my daughter couldn't take [...]
Before I had a child, child care was just one more thing that came with the territory, a necessity for working parents. When I became pregnant, researching and finding child care suddenly became an overwhelming task, but without knowing exactly what to look for or expect it wasn't real. It was like the empty crib in the nursery – I know what it's for and it looks pretty but it was just furniture. When I had my daughter, dropping her off at child care became a scary reality. I had to leave my baby…with someone who was almost a complete stranger.
 After weeks of settling in, crying on my way to work and texting my child care provider daily, I was able to relax and trust that my daughter was [...]
My family recently fell victim to the economy and unemployment. In short, my husband lost his job. It was a gut-wrenching shock to my lifestyle. We had always been a family of 2 working, professional parents. We equally shared the responsibilities of providing for our family and physically taking care of our children – sharing the cooking, grocery shopping, driving car pool, and standing on sidelines. We truly were the family that divided and conquered.  We both wore 2 hats, parent and professional, all day, every day.
Our family is now no less strong, supportive, or functional, but we are different. We are now a single income family. I am the lone provider. My husband is now the primary caregiver. He has energetically taken on the role of toting the kids, cooking the dinners, washing the clothes; he has willingly and happily become Mr. Mom.
I have had a bit more of [...]
My seven-month-old daughter recently contracted the Roseola virus, which as I soon found out is a harmless, though somewhat frightening, viral infection – similar to chicken pox. The events leading up to this discovery is an entirely other blog post. But, I digress. 
After my third phone call to my pediatrician on his cell phone at 10 p.m. he accepted my request to bring her into the office in the morning. And that is when my husband and I began the conversation of who was taking her and who was going to work on time. Lucky for us, we both have understanding bosses who would no doubt excuse our lateness due to a sick child, but as professionals who are not accustomed to coming in late or calling out you can't help but [...]
I love my job, I really do, but every once in a while, I'll get that feeling again. You know what I'm talking about. The feeling where I just can't possibly make it through one. More. day. Strangely enough, I noticed that this typically happens on Wednesday. When I told my co-worker about this during one of our weekly lunches out (I know, it's an indulgence, but we deserve it!) she looked at me like I was nuts. "Hump Day," she said, "of course it's the worst day of the week." Hump Day? What is Hump Day? And how was this a phenomenon that I had completely missed? I'm usually pretty up-to-date on my useless trivia, but Hump Day was a new one on me. So of course, it was Dr. Google to the rescue. According to my online sources, Hump Day is the hardest, "highest" day of the week. [...]
It's the first week of summer vacation and I am on a cloud because I slid right into home plate during the final days of school to score a winning "Working Moms Can Participate at School" point for us all.  After ten months of school I was able to make good on the promises I made to be an active mom at school.  (It should be noted that these promises were between me and myself and I am fairly adept at forgiving myself when I don't deliver.)
I successfully ended the "Mommy, can you PLEASE, PLEASE, PLEASE work in the lunchroom today? Abby's mom does it every week," refrain. 
So, I spent my lunch hour opening juice boxes and passing out forks.  I left out my lectures on why you should eat vegetables before ice cream and just [...]
As we sat down to dinner as a family last night, it dawned on me…we are THAT family. You know the one. The family that is only home to run in, drop bags by the door, change clothes and run out; the family that often eats out of paper bags and drinks using straws; the family that has more luck finding clothes in the dryer or laundry baskets than in the closet…you know us.
There are days (many) where I feel like I have somehow failed the parenting gods. I often feel that as a working mother of children heavily involved in sports and activities, I have done a poor job of being June Cleaver. I don't cook from recipes, I don't know how to sew (not even a button), I don't use the iron (a spray of Febreeze and a run through the dryer usually does the trick).
But, last night, [...]