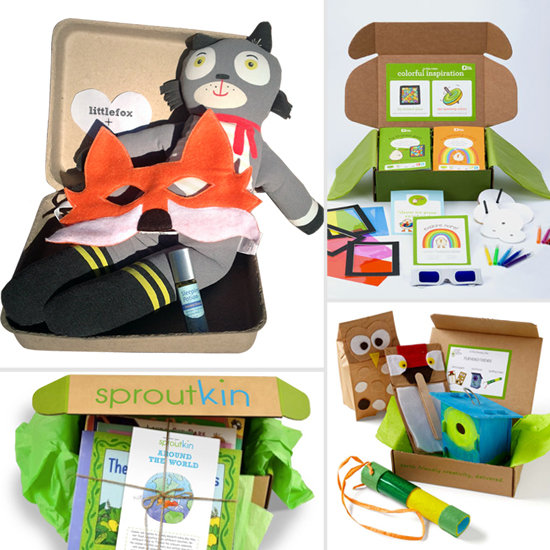 I won't speak for every parent out there, but I think many moms (especially of young children) have a love-hate relationship with Pinterest. I have hundreds of thousands of ideas for everything from a complete ensemble for a getaway to Fiji to how to tile a bathroom to recipes for a five course meal and extravagant table settings for that meal.
However, I spend the majority of my spare time with Pinterest searching, evaluating and repinning. Wherein lies the rub. I don't have time to do any of my pins! I'm too exhausted after a full day of work, taking care of my two year old (and husband for that matter), cooking, cleaning, tending to the miscellaneous items and searching all 400 of my pins to actually accomplish anything.
I came across this [...]
Confession time: I'm a pusher.  When the opportunity presents itself, I share my political views with my kids.  I am all for their independent thinking and building their own opinions and values of the world.  But something in me cannot just leave it up to chance.  What if Chelsea Clinton had grown up to be a Republican congresswoman?  What if one of the Bush twins were the newly elected chairwoman of the Democratic National Committee?  Call me a control freak. 
The good news is that when we have political banter at the dinner table, it doesn't get very heated because my husband and I are on the same page.  The kids are starting to take part in the discussion, at least for short bursts.  But last night at dinner, an important question was brought up by my 7-year old.  Why, he asked, did the president refer to his opponent as Mr. [...]
I recently introduced the idea of letting my daughter watch a movie on the iPad during the daily 30-minute commute to work and child care (no judgment, please). In a desperate—and cheap—attempt to find something entertaining for her, I downloaded the slightly dated movie All Dogs Go to Heaven.
And before I got motivated to download more movies, I listened to this over and over and over for two weeks straight. However, during my date night with my husband last night I couldn't help but reference a line from the movie: "you can never go back…"
Any of you that have seen the movie, not many I'm sure, know that Charlie the dog goes to heaven and then finds a way to go back to earth. The pink poodle angel dog says multiple times to Charlie that once he goes back to earth, he can never go back to heaven.
Now my [...]
Every once in a while I find myself caught in a true parental moment and realize I'm part of the club. Sometimes it's an unavoidable situation, such as being thrown up on in the middle of the night by a sick child, or maybe it's a completely impetuous act. But either way, I'm forced to face the music and acknowledge that my priorities, habits and instincts now revolve around a mini-me.
 My most recent moment involves an online video and Cookie Monster. There was once a time when I turned to blogs or YouTube strictly for celebrity gossip or a replay of the MTV Music Awards. Now, what catches my attention are the Sesame Street parodies on hit songs, such as Elmo's "I'm Elmo and I Know It" or more recently, Cookie Monster's "Share It Maybe".
 I think I can safely attribute my fascination with these videos to my recent [...]
Since becoming a mother my life has transformed into a living, breathing schedule. Every minute is accounted for, slots of time have specific activities assigned to them, routines have become critical to maintaining order and each action is pre-calculated.
Gone is a time when days were fluid and free; errands could be run at a moment's notice, dinner plans could be made while walking out the door and "me" time was all the time.
Here are a few of my examples:
Talks over dinner often include coordinating calendars;
Trips to the gym require prior knowledge so one parent knows they are on deck;
Going grocery shopping involves careful planning to occur during particular hours of the day, preferably after a meal and not too close to naptime;
You plan your day in a series of time blocks – if we do breakfast at 8, then I can run errands and be back by naptime, then we'll [...]


I call my 13-month-old daughter beautiful every day. I tell her she's so pretty. I smile when my husband looks down at her smiling face and says it, but are those words going to give her confidence down the road as a teenager? In a TODAY article, teen girls are asking the Internet if they are ugly and I felt a flutter of panic for the future with a teenage daughter.

 As a first-time mom, I tend to analyze – perhaps over analyze – how everything I do or say may affect my daughter's future. Though that may be extreme, I can't help but read stories like this and others that leave me scouring parenting articles or consulting with friends on how to give my child the confidence she needs to ensure she never reaches this point.

 Is it confidence they are lacking or attention they are seeking, or are the [...]

My family recently fell victim to the economy and unemployment. In short, my husband lost his job. It was a gut-wrenching shock to my lifestyle. We had always been a family of 2 working, professional parents. We equally shared the responsibilities of providing for our family and physically taking care of our children – sharing the cooking, grocery shopping, driving car pool, and standing on sidelines. We truly were the family that divided and conquered.  We both wore 2 hats, parent and professional, all day, every day.

Our family is now no less strong, supportive, or functional, but we are different. We are now a single income family. I am the lone provider. My husband is now the primary caregiver. He has energetically taken on the role of toting the kids, cooking the dinners, washing the clothes; he has willingly and happily become Mr. Mom.

I have had a bit more of [...]

I have a magic robe. My husband surprised me with this red fleece robe a few weeks before I gave birth to our daughter. It was intended to keep me cozy during my maternity leave in the middle of winter. I have learned, however, that it possesses magic powers. These powers don't allow me to suddenly whisk away to another time or place, or make me disappear or even make me Super Mommy, but it does have the ability to calm and soothe my daughter into a nap…or her happy place.

I've been wearing it since she was a newborn and noticed recently she has an affinity for it. If she sees it, she suddenly lights up and lunges for it. Literally, lunges. If she gets her hands on it, she smothers her face with it. It's become her blankey, or lovie. Case in point, I had a friend over a [...]

My seven-month-old daughter recently contracted the Roseola virus, which as I soon found out is a harmless, though somewhat frightening, viral infection – similar to chicken pox. The events leading up to this discovery is an entirely other blog post. But, I digress. 

After my third phone call to my pediatrician on his cell phone at 10 p.m. he accepted my request to bring her into the office in the morning. And that is when my husband and I began the conversation of who was taking her and who was going to work on time. Lucky for us, we both have understanding bosses who would no doubt excuse our lateness due to a sick child, but as professionals who are not accustomed to coming in late or calling out you can't help but [...]