About a year or so ago I posted about how my life was nothing but a series of pre-meditated actions and routines since I had a toddler. At the time, I was still calculating my moves, reflecting on my failures and above all else trying to determine why this was becoming second nature to me. And recently it hit me: tantrums.
In the last two years, I have been in mental and physical training for tantrums. I have learned to squash my fear of her meltdowns, to recognize I am the boss and will not be embarassed of her tantrum, and to repeat the mantra "her attitude is not a reflection of my ability to parent."
Here are my lessons learned regarding tantrums:
1. Stay calm and in control of your actions. I like to pretend I'm a prisoner of warfare and am being interrogated for my knowledge on the latest mission. [...]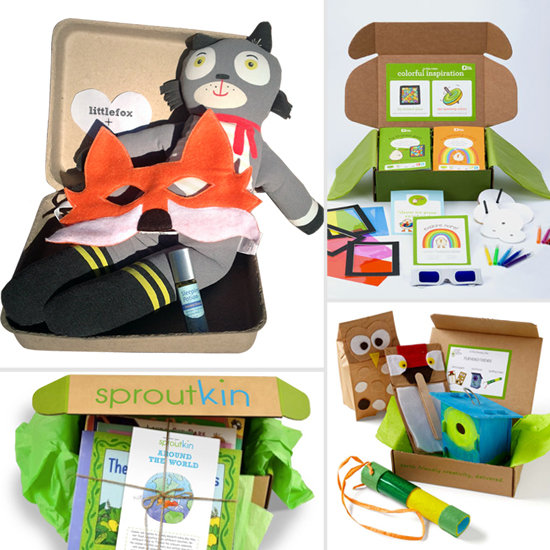 I won't speak for every parent out there, but I think many moms (especially of young children) have a love-hate relationship with Pinterest. I have hundreds of thousands of ideas for everything from a complete ensemble for a getaway to Fiji to how to tile a bathroom to recipes for a five course meal and extravagant table settings for that meal.
However, I spend the majority of my spare time with Pinterest searching, evaluating and repinning. Wherein lies the rub. I don't have time to do any of my pins! I'm too exhausted after a full day of work, taking care of my two year old (and husband for that matter), cooking, cleaning, tending to the miscellaneous items and searching all 400 of my pins to actually accomplish anything.
I came across this [...]
I understand that having a flower girl in one's wedding is a tradition that dates back to early Greek and Roman times (really, I'm not making this up) and is meant to scatter some type of flower or grain to represent fertility or eternal love or something…
However, it seems to me, as a mother of a two year old that tradition would be better served by a young girl that will ACTUALLY walk down the aisle  or ACTUALLY scatter said flowers. Not throw tantrums or refuse to move. And should that young girl not exist, then perhaps forgoing the flower girl tradition should be the next option. I'm sure the bride will still be fertile or happy in her marriage without stepping on a few wilted petals– trust me, I know.
Now, I [...]
Halloween is getting a bad rap—we've assumed it's all costumes and candy with a splash of historical reference. But we've just found a way to sneak a little education into trick-or-treating with counting candy! Who knew, right?!?
Check out this math activity that your child can do post trick-or-treating. And we don't mean, "one for them, one for mom…"
In going through some consumer research for my job in marketing, I recently read a new statistic that said moms check Facebook 4.7 every day—that is considerably more than any other demographic.  I was amazed at the frequency, I mean, who has less time than a mom?  How does she fit in the several minutes it takes to click, scroll, like, comment, like, swipe, and ignore?  Certainly I didn't have that kind of time. 
Until I started to pay attention.  That number was right on. Shockingly, this working mom of two makes time to check Facebook while coffee brews, during a commercial, at her desk in the office, as a passenger in a car, and before bed.  That adds up to 5 times in a day, and that may be an underestimate.  Facebook has [...]
Every once in a while I find myself caught in a true parental moment and realize I'm part of the club. Sometimes it's an unavoidable situation, such as being thrown up on in the middle of the night by a sick child, or maybe it's a completely impetuous act. But either way, I'm forced to face the music and acknowledge that my priorities, habits and instincts now revolve around a mini-me.
 My most recent moment involves an online video and Cookie Monster. There was once a time when I turned to blogs or YouTube strictly for celebrity gossip or a replay of the MTV Music Awards. Now, what catches my attention are the Sesame Street parodies on hit songs, such as Elmo's "I'm Elmo and I Know It" or more recently, Cookie Monster's "Share It Maybe".
 I think I can safely attribute my fascination with these videos to my recent [...]
My daughter pulls me aside over the weekend to have a s.e.r.i.o.u.s talk with me. I was mildly concerned (to say the least) at what bomb she may drop on me. She sat me down, cleared her throat, and began to tell me that I desperately needed to work on my "Fun-ness." Yes, my little darling just told me I was not fun! I was stunned. I think I am majorly fun. Not just breakfast for dinner and barefoot in the yard fun, but seriously, good-time-havin' fun – and often. Apparently I am wrong. I am no fun. I am that unfun mom that no kid wants to be around. I am the mom the other moms look at with pity and judgment, I am the mom that…wait…I digress. Back to the moment of revelation…So after telling me I was not fun and registering the look of panic, pain, and [...]
I call my 13-month-old daughter beautiful every day. I tell her she's so pretty. I smile when my husband looks down at her smiling face and says it, but are those words going to give her confidence down the road as a teenager? In a TODAY article, teen girls are asking the Internet if they are ugly and I felt a flutter of panic for the future with a teenage daughter.
 As a first-time mom, I tend to analyze – perhaps over analyze – how everything I do or say may affect my daughter's future. Though that may be extreme, I can't help but read stories like this and others that leave me scouring parenting articles or consulting with friends on how to give my child the confidence she needs to ensure she never reaches this point.
 Is it confidence they are lacking or attention they are seeking, or are the [...]
Top 10
Posted by Erin
In honor of my little sister, who is about to have her first child, I thought I would put together a Top 10 List: Things I Wish I Had Known.
10.  Buy a good washer/dryer. The amount of laundry that one infant dirties violates every law of physics and matter…it multiplies exponentially.
9.  Don't tiptoe or whisper around the baby, even when she's sleeping. Infants can sleep (ha!) through anything, and if you start off with a silent house, you will end up watching reality t.v. with headphones on because your toddler can only sleep when it's "library quiet."
8.  Be specific when people ask how they can help. Take advantage of the offer to do a load of laundry, or prepare a meal.
7.  Shower, every day. Just do it. You'll feel better.
6.  Plan for the unexpected, and roll with it. Even if your birth plan includes using hypnosis and a birthing ball [...]
It was going to be my day. MY DAY. I had plans. Serious plans. Those plans included bundling up the kids and the hubby and sending them off for a day on the slopes. I was going to put thoughts of crutches and avalanches out of my mind (mostly, really) and just prepare for a day of peace and quiet. I even cleaned the floors and bathrooms yesterday so I wouldn't have to listen to that little nagging voice telling me to get out the mop. And, to top it all off, I was going to be that mom, the one who prepares a meal from scratch that's ready for dinner as soon as the exhausted troops arrived home. And this wasn't going to be one of those meals that I throw together [...]