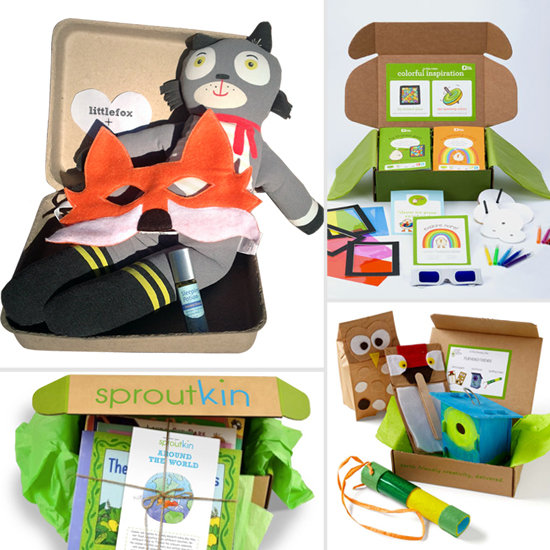 I won't speak for every parent out there, but I think many moms (especially of young children) have a love-hate relationship with Pinterest. I have hundreds of thousands of ideas for everything from a complete ensemble for a getaway to Fiji to how to tile a bathroom to recipes for a five course meal and extravagant table settings for that meal.
However, I spend the majority of my spare time with Pinterest searching, evaluating and repinning. Wherein lies the rub. I don't have time to do any of my pins! I'm too exhausted after a full day of work, taking care of my two year old (and husband for that matter), cooking, cleaning, tending to the miscellaneous items and searching all 400 of my pins to actually accomplish anything.
I came across this [...]
Last week there was an emergency at day care and I had to pick up my daughter unexpectedly. With it being only 11:00 a.m. I still had a ton of work to do, and honestly, felt guilty about heading out so early in the day. Knowing I'd be taking a half day of vacation anyways, I brought her back to the office to finish a few things up before heading home.
My colleagues, whom I adore for this reason and many, had set up my office to be a mini playroom. It helps that I work for an educational child care company – our corporate office has lots of toys and games sent by our vendors. Dolls, bean bags, balls and markers were strategically positioned all over my office—my daughter couldn't take [...]
Before I had a child, child care was just one more thing that came with the territory, a necessity for working parents. When I became pregnant, researching and finding child care suddenly became an overwhelming task, but without knowing exactly what to look for or expect it wasn't real. It was like the empty crib in the nursery – I know what it's for and it looks pretty but it was just furniture. When I had my daughter, dropping her off at child care became a scary reality. I had to leave my baby…with someone who was almost a complete stranger.
 After weeks of settling in, crying on my way to work and texting my child care provider daily, I was able to relax and trust that my daughter was [...]
My family recently fell victim to the economy and unemployment. In short, my husband lost his job. It was a gut-wrenching shock to my lifestyle. We had always been a family of 2 working, professional parents. We equally shared the responsibilities of providing for our family and physically taking care of our children – sharing the cooking, grocery shopping, driving car pool, and standing on sidelines. We truly were the family that divided and conquered.  We both wore 2 hats, parent and professional, all day, every day.
Our family is now no less strong, supportive, or functional, but we are different. We are now a single income family. I am the lone provider. My husband is now the primary caregiver. He has energetically taken on the role of toting the kids, cooking the dinners, washing the clothes; he has willingly and happily become Mr. Mom.
I have had a bit more of [...]
Parenting Essentials – November 2011
As we sat down to dinner as a family last night, it dawned on me…we are THAT family. You know the one. The family that is only home to run in, drop bags by the door, change clothes and run out; the family that often eats out of paper bags and drinks using straws; the family that has more luck finding clothes in the dryer or laundry baskets than in the closet…you know us.
There are days (many) where I feel like I have somehow failed the parenting gods. I often feel that as a working mother of children heavily involved in sports and activities, I have done a poor job of being June Cleaver. I don't cook from recipes, I don't know how to sew (not even a button), I don't use the iron (a spray of Febreeze and a run through the dryer usually does the trick).
But, last night, [...]